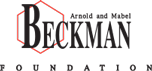 Patrick Mercier is the first professor in the Department of Electrical and Computer Engineering at the University of California, San Diego to receive a Beckman Young Investigator (BYI) Award from the Arnold and Mabel Beckman Foundation. Mercier, the co-director of the UC San Diego Center for Wearable Sensors, is one of eight researchers honored with the award in 2015.
"Arnold Beckman was a remarkable inventor who was instrumental in building technologies for advanced medical diagnostics," said Mercier. "He is someone who brought together good engineering practices and scientific research to help humanity. This is something I aspire to accomplish with my research."
The BYI program, one of four award programs spearheaded by the Arnold and Mabel Beckman Foundation, provides research grants to promising young faculty and aims to "foster the invention of methods, instruments and materials that will open up new avenues of research in science."
The BYI program funds projects over four years with grants in the range of $750,000. Mercier is the first UC San Diego professor to win this award since 2008.