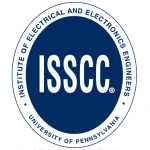 The EEMS lab, in collaboration with Prof. Dinesh Bharadia's lab, are pleased to announce that they will be presenting a paper at ISSCC 2022 entitled "A WiFi and Bluetooth Backscattering Combo Chip Featuring Beam Steering via a Fully-Reflective Phased-Controlled Multi-Antenna Termination Technique Enabling Operation Over 56 Meters". Along with co-authors Shih-Kai Kuo and Manideep Dunna, they will show how beamsteering can be enabled in a WiFi-compatible backscatter system that consumes multiple orders of magnitude lower power than conventional approaches. They will also demonstrate that the chip can also backscatter BLE data at ~100X lower power than a Bluetooth Low Energy transmitter.
Prof. Mercier will also be busy in other areas of ISSCC. He is the lead organizer of the Forum entitled "Chip Design for Low-Power, Robust, and Secure IoT Devices", featuring presentations by authors from Qualcomm, ETH Zurich, Nordic Semiconductor, Broadcom, NXP, Renesas, Nanyang Technological University, and Texas Instruments on various IoT-related topics. He is also a co-organizer of a panel session entitled "The Next Trillion-Dollar Market", featuring opinions on what this might be from by panelists from MediaTek, UC Berkeley, Sony, Trilogy Networks, NVIDIA, and IBM.
Overall, this should be a very exciting year at ISSCC 2022!